Everything about composting and composting Techniques
we have invented first Solar Powered Compost Machine in India. I have good knowledge about Composting and different techniques to dispose waste. Alas I am very interested in Eco-friendly Product & also Environmental gift.  I am Director of waste management Company Klimrus Sustainable Solution Pvt. Ltd. also I like to design and develop Project Regarding Composting.
We at Klimrus Sustainable Solutions provide sustainable and low cost solutions for organic waste disposal. Our Method is simple and yet effective. Waste is first segregated into dry and wet waste. Wet waste collected it then shredded into smaller particles in order to catalyze composting. We utilize Solar energy to effectively convert wet waste into compost. We manufacture and Install such machines to ensure you meet the necessary compliances( SWM rules 2016) or simply install machines for the benefit of environment.
The Best Solar Composters
Home Composter Convert waste into Compost. which is used to make compost   for your daily waste generated in kitchen or flats.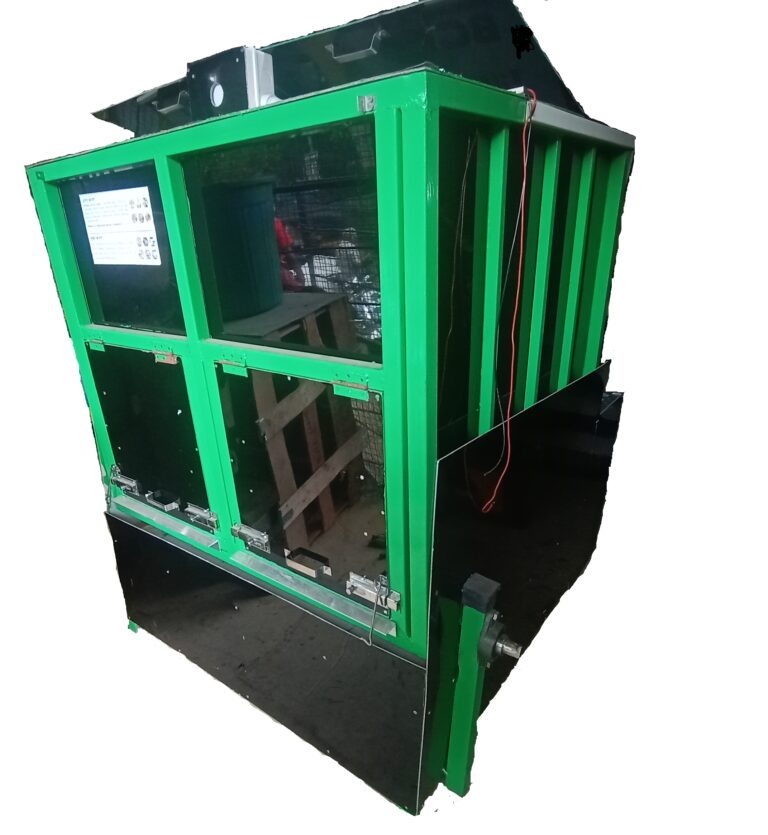 The Automatic Solar Composter is have less man power, also have backup energy, with low maintenance activity. ideal For: Bulk waste generator like Restaurant, Bungalow, Society, Complex, Canteen, Banquet hall, Dumping Ground, industry Etc.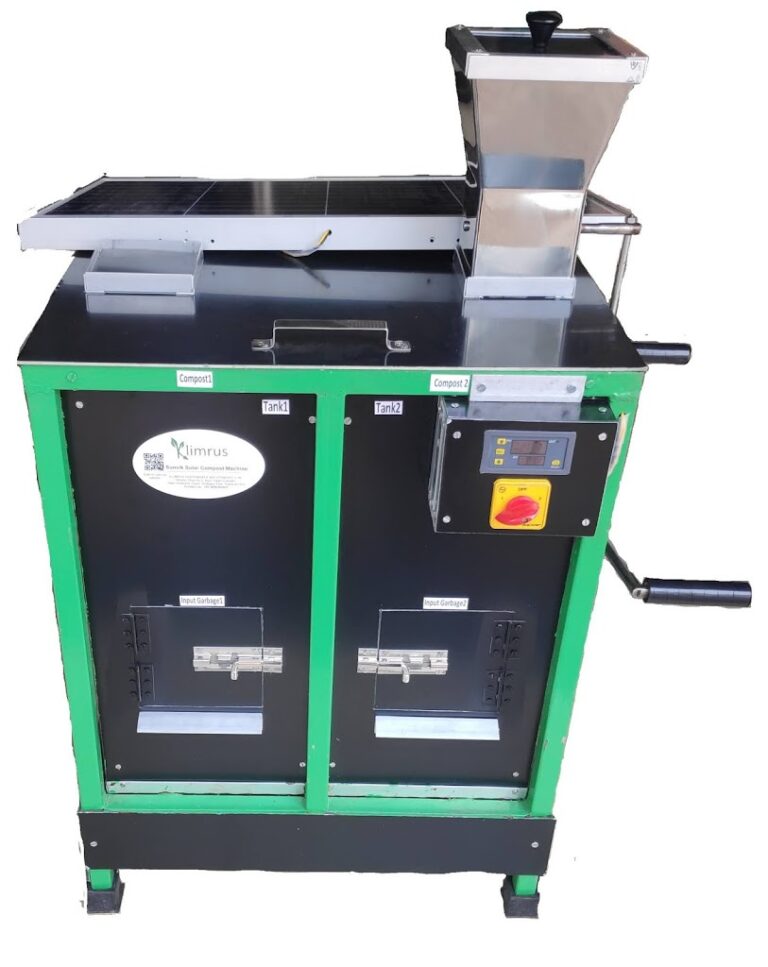 The machine is divided into two parts, use the daily waste to fill the first part, it may take you 5 to 6 days, when the first part is full, you can use it to fill the second part, when the second part is full, you have to prepare compost in the first part.
Actually Composting Tumbler is one of the best technology to convert your Organic Waste into compost  resulting in  best quality compost which wholly gets over minor drawback of taking too much time to compost.
Everything you can learn about composting.
How does Automatic Solar Compost Machine Work?
Automatic Solar Compost Machine
The solar composter machine has some key features that make it different from other composters, our solar composter has no chemicals, no harmful gases, the composting process is completely natural. The main thing is that if we keep the machine on electric mode during rainy season then this machine will not consume much electricity as compared to others.