How to convert Waste to Compost by using waste to compost shredder.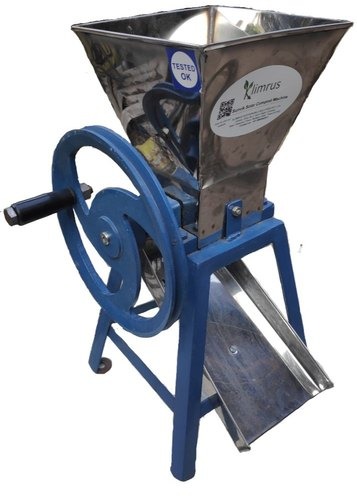 Waste shredder is simple Composting shredder machine which is used to cut organic Waste into smaller particle. There are main two types of shredder available.
Manual shredder.
Automatic Shredder.
Manual Shredder: Manual shredder machine is used to cut waste manually by human. It is used for waste generated at bungalow, in household where limited amount of waste generated.
Automatic Shredder: Automatic waste shredder is used for industry , or where bulk waste generated.
The Ultimate Guide to Waste Shredders and Composting: From DIY to Machine Solutions
Introduction:
As the world becomes more conscious about sustainable living and environmental preservation, waste management has gained significant importance. One effective way to reduce waste and contribute to a greener planet is through composting. Composting helps convert organic waste into nutrient-rich compost, which can be used to fertilize gardens and plants. In this comprehensive guide, we will explore the concept of waste shredders, their role in composting, and various solutions available, from DIY methods to advanced compost shredder machines.
Understanding Waste Shredder:

Waste shredders are powerful machines designed to break down waste materials into smaller, more manageable pieces. These shredders come in various types, including electric, manual, and industrial-grade models. By shredding waste, the process becomes more efficient, allowing for faster decomposition and composting.
Also Read: Efficient and Eco-Friendly Waste Reduction with Our Manual Shredder
What is Shredder and how many types of Shredders
Waste to Compost Shredders:

When it comes to composting, using a waste to compost shredder can significantly enhance the process. These specialized shredders are specifically designed to handle organic waste materials and facilitate their transformation into compost. By shredding the waste, you increase its surface area, allowing for better aeration and decomposition. This results in faster composting and higher-quality end products.
DIY Compost Shredders:

For those who enjoy a hands-on approach, DIY compost shredders offer a cost-effective and customizable solution. Building your own compost shredder allows you to repurpose existing materials while tailoring the machine to your specific needs. A popular DIY option is to convert a lawn mower into a compost shredder by attaching rotating blades to the underside. Additionally, you can create a simple manual waste to compost shredder using a sturdy container and hand-operated tools like shears or a garden shredder.
Kitchen Compost Shredders:

Kitchen waste plays a vital role in composting, and using a dedicated kitchen compost shredder can help accelerate the process. These compact shredders are specifically designed to handle food scraps, such as vegetable peels, fruit cores, and coffee grounds. By shredding these materials, you create smaller particles that decompose faster, ensuring efficient composting within your kitchen composting pit.
Compost Shredder Machines:

For larger-scale composting operations or those seeking a more automated solution, compost shredder machines are an excellent choice. These machines are available in various sizes and power capacities to suit different needs. Compost shredder machines can handle a wide range of waste materials, including yard trimmings, branches, leaves, and kitchen waste. They efficiently shred the waste into smaller pieces, optimizing the composting process. Some advanced models even feature additional functionalities like built-in mixing systems and adjustable shredding settings.
Composting Pit and Waste Shredder:

When composting, it is essential to have a dedicated composting pit or bin. This is where the shredded waste materials will decompose and transform into compost. Choose a suitable location for your composting pit, ensuring adequate airflow and drainage. By incorporating a waste shredder into the process, you create an environment conducive to decomposition, resulting in faster and more efficient composting.
Conclusion:
Waste shredders play a crucial role in the composting process, enabling efficient decomposition and the transformation of organic waste into nutrient-rich compost. Whether you opt for a DIY solution, a kitchen compost shredder, or a compost shredder machine, the key is to shred your waste materials to facilitate faster composting. By implementing these solutions and utilizing a composting pit, you can contribute to a greener environment while obtaining valuable compost for your garden or plants. Choose the option that best suits your needs and embark on the journey of sustainable waste management and composting.
for more details you can visit our website klimrus sustainable solution Pvt. Ltd.