Action taken against 1500 societies for non-disposal of waste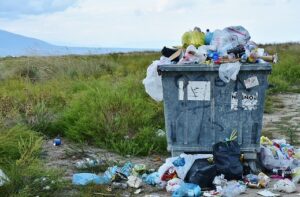 The Municipal Corporation has cracked down on housing societies and hotels which generate more than 100 kg of waste per day and disregard the rule of wet waste disposal. Municipal Corporation has started legal action against 1500 societies and hotels which did not set up waste disposal projects. All of them will soon be tried in court.
Societies and hotels with an area of ​​more than 20,000 square meters and generating more than 100 kg of waste per day have been made obligated to sort the waste at their level as well as process the wet waste and make compost from it. Despite repeated extensions by the municipality for setting up the project, the stubbornness of the institutions and hotels persisted and action has finally been initiated. The corporation has decided to take action against 1215 societies by October, 2020 and 292 more by December.
So far, the corporation has issued notices to 3,125 housing societies and hotels under section 368 of the Mumbai Municipal Corporation 1888 Act. Out of these, waste disposal projects have been completed in 1619 places and projects are yet to be implemented in 1506 places. The municipality issued repeated notices to the concerned to start the project. The deadline was set for October, 2019. A fine of Rs 10,000 was imposed for not setting up the project even after that. A fine of Rs 47 lakh has been collected till October, 2020, according to the municipal solid waste management department.
… then electricity, water will be cut off
Twenty thousand sq. The Municipal Corporation has informed the Maharashtra Pollution Control Board to take action as per the Environmental Protection Act as the housing societies with an area of ​​more than m. After inspecting the matter, the Pollution Control Board can recommend to the municipality to cut off the electricity and water of the societies.
Option to set up a project
There is a desire to set up a waste sorting and disposal project, but those who are unable to take action due to lack of space have been given the option to set up the project in the space of municipal waste sorting centers or in the space under the jurisdiction of the municipality.
Notice to 3125 societies
Action on 1500 societies
46 lakh 82 thousand Punishment
1619 projects set up
244 MT – Daily composting
1506 – Projects left to be erected
So many People are finding a Low Cost Solution Of Waste Disposal, we recommend to know more about Composting and best Disposal idea you can visti klimrus company which are providing very low cost Solution of Disposal Machinarry.